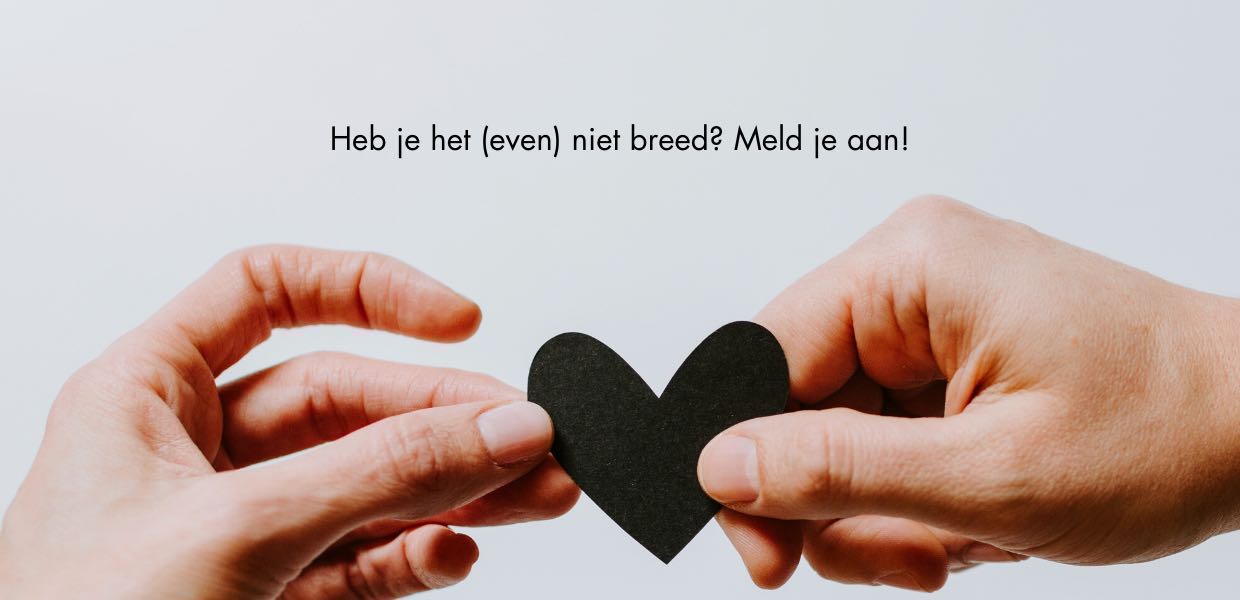 Zo helpen we je / This is how we help you
Kleding- en Speelgoedbank Den Bosch is er voor iedereen die het (even) niet breed heeft. Je kunt bij ons terecht voor gratis kleding, schoenen, huishoudtextiel, nieuw ondergoed, nieuwe sokken, nieuwe pyama's, sportkleding, speelgoed, traktaties en cadeautjes voor kinderfeestjes.
If you are having trouble making ends meet, we can help you with free clothes, shoes, home textiles, sports gear, new underwear, new socks, new pajamas, toys, toy treats and kids' presents for birthday parties for your own child(ren) and their friends.
Als je van onze hulp gebruik wilt maken, heb je een getekende verwijsbrief nodig van bijvoorbeeld de Voedselbank, de gemeente, Farent, je bewindvoerder of woningbouwvereniging. Als je deze hebt, kun je online een account aanmaken en een afspraak inplannen via onze digitale agenda. Lees onderstaande instructies eerst door om het aanmaken van je account en het inplannen van een afspraak goed te laten verlopen:
In order to register you need a signed referral letter from a social organization such as de Voedselbank, Farent, your administrator etc. Along with this letter you can to digitally register and make an appointment in our online agenda. Please, read the instructions below to make sure you are registered properly: 
Account aanmaken & afspraak inplannen / How to register and make an appointment 
1. Zorg dat je een getekende verwijsbrief  hebt  / Make sure you have a signed referral letter

2. Maak een account aan / Register as a new client

3. Via mail krijg je nu een bericht met een link. Klik hierop om je account te activeren. Check voor de zekerheid je spambox als je geen mailbericht ontvangt! / Check your email and click the link in the message in order to activate your account. Check your spambox if you don't get an email!

4. Log nu in op je account en plan een afspraak in onze online agenda / Login and scedule your appointment in our online agenda

5. LET OP: Zorg dat je het correcte aantal personen invult waarvoor je kleding en/of speelgoed wilt uitzoeken! / NOTE: Make sure you fill in the correct number of people you wish to select clothes and/or toys for!

6. Na het maken van de afspraak ontvang je binnen 2 weken een bevestiging van je afspraak / After your reservation you will receive a confirmation of your appointment within 2 weeks

7. We zien je graag op de ingeplande datum / We look forward to seeing you on the scheduled date and time.
Ben je onverhoopt verhinderd? Stuur dan tijdig een mailtje naar info@kledingbankdenbosch.nl, zodat we anderen in nood kunnen helpen! / In the unlikely event that you are unable to attend, please send an email to info@kledingbankdenbosch.nl as soon as possible, so we can help someone else in need!